SOM Foundation Announces Winners of the 2017 China Prize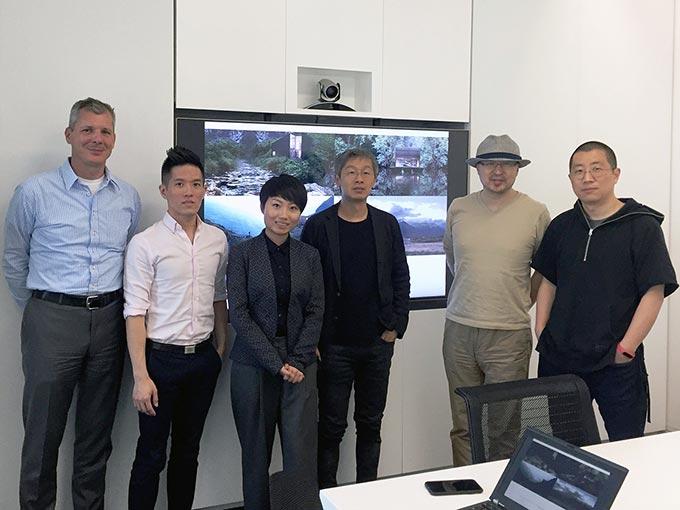 Members of the jury with SOM staff at the China Prize jury meeting, 2017. Photo © SOM.
On Thursday, May 4th, the SOM Foundation announced three winners of its 2017 China Prize. Each award winner will receive a $5,000 fellowship grant for research and travel outside of China. The fellowships enable students in the field of architecture and urban design to broaden their education through travel and gain an understanding of the need to improve the built and natural environments.
The winners of the 2017 China Prize are:
Yue Wu, Tongji University
Zhaoyang Luo, Harbin Institute of Technology
Hanxue Wei, Tongji University
The China Prize is open to undergraduate or graduate students based in China who are in the last two years of their university degrees in architecture or urban design. To enter, students were required to submit a portfolio, research proposal, and travel itinerary.
The awards jury convened at SOM's Shanghai office to review and select the winning submissions. Chaired by Peter J. Kindel, SOM Director of Urban Design and Planning, the jury included Yichun Liu, Founder of Dehaus; Ting Yu, Founder of Wutopia Lab; and Wenlei Xi, an independent architectural photographer. All jurors are based in Shanghai.
One of the key factors in selection of the finalists was relevance to emerging social, developmental, or environmental issues in China. The jurors favored entrants that approached design from a problem-solving perspective, especially those presenting innovative solutions to the problems unique to the cities in China. Juror Ting Yu commented that the selected finalists and winners exhibited "bold attitude incorporating a holistic design approach uniquely matched to the problems China currently faces."
The SOM Foundation grants a variety of awards to students of architecture, design, urban design, and structural engineering. First awarded in 1981, the SOM Foundation fellowships are now an important measure of achievement among architecture and engineering students and their colleges and universities. The Foundation's goal is to instill in its fellows a heightened sense of responsibility as future design leaders by offering them an opportunity to deepen their understanding of the complexities of the built environment. The awards given are: the SOM Prize for Architecture, Design and Urban Design; the SOM Travel Fellowship for Architecture, Design and Urban Design; the Structural Engineering Travel Fellowship; the UK Award; and the China Prize.