SOM Foundation Announces Winners of the 2018 China Prize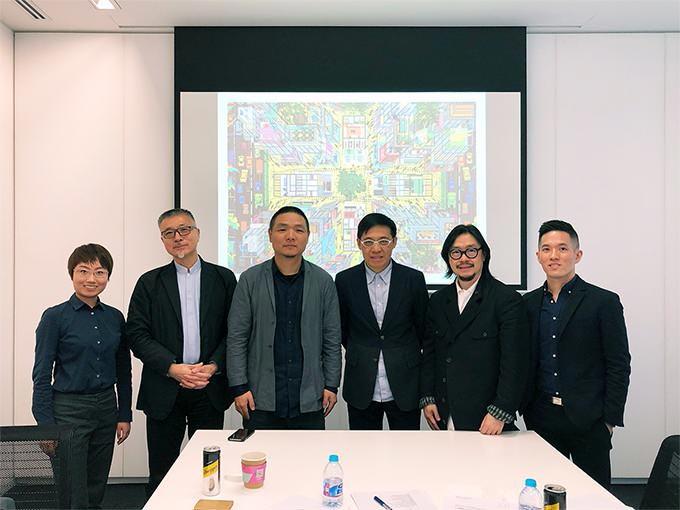 The China Prize jury (L to R): Anita Xu, Silas Chiow, Xiangning Li, Yuyang Liu , Anderson Lee, and Justin Chen. Photo © SOM

On Friday, May 4th, the SOM Foundation announced the results of the 2018 SOM Foundation China Prize. Three winners—Tangchenxi Wei, Fenghao Lu, and Yuchen Gao—will each receive a $5,000 fellowship grant created to support the students as they embark on travel research outside of China.
Tangchenxi Wei, a graduate student in architecture at Southeast University, plans to travel to Boston, New York, Chicago, and Los Angeles to study the development of various American communities. Fenghao Lu, an undergraduate student in architecture at Dalian University of Technology, will travel to several cities in Japan to investigate the ambiguity of space and culture. Yuchen Gao, an undergraduate student in architecture at Tongji University, will study the construction of rural areas in Japan and other places.
This year's jury, composed of architects practicing in China, met at SOM's Shanghai office to review submitted portfolios and select the winners. Chaired by SOM Associate Justin Chen, the jury included Silas Chiow, Director of SOM's China office; Anderson Lee, Associate Professor at the University of Hong Kong; Yuyang Liu, founder of Atelier Liu Yuyang Architects; and Xiangning Li, a curator and professor at Tongji University.
In addition to the winners of the prize, the jury recognized six finalists. The SOM Foundation congratulates the following students for the quality of their submissions: Jing Hao, Tongji University; Ke Zhai, Chang'an University; Yining Lu, Tongji University; Yifan Xing, Southeast University; Shuyu Zhang, Xian University; and Yunzi Wang, Zhejiang University.
Undergraduate and graduate students based in China and in their final two years of study are eligible for the annual SOM Foundation China Prize. To enter, students must submit a portfolio, research proposal, and travel itinerary.